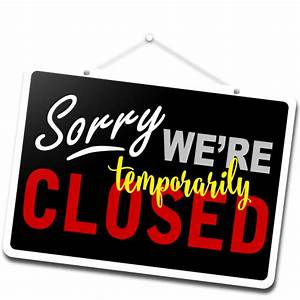 Due to some technical issues this eshop is still closed at the moment but we have some products available in our new Etsy shop at dippennibs.etsy.com if you would like to have a look.
Terms and Conditions of Use
Accepted Payments

We accept credit/debit card payments processed securely
via Paypal (UK and Worldwide) in GB Pounds (Stirling).
We accept Paypal account payments via Paypal Express also in GB Pounds (Stirling).

About VAT

We only charge VAT to relevant countries, all GBP £ prices shown include VAT.
When you add items to your cart - the Shopping cart in the left hand column will show a running total,
excluding postage or shipping cost, with VAT added where applicable.

In the Shopping cart - you can select your country and press 'update totals' and the VAT will be deducted if applicable and your shipping estimate will be changed to reflect your country.

When you open your account with us/login in the shipping destination address is used
to work out if VAT will be deducted as applicable and the postage charges will be shown for you.
Privacy
We are committed to protecting your privacy.
Any personal information that you supply to us will only be used lawfully
(in accordance with the Data Protection Act 1998)
The type of information we may hold about you:
1. Your Name 2. Address 3. Telephone Number 4. Email address
We usually only hold information about you while the order is processed.
The personal information which we hold will be held securely in accordance with the law and
the Which? Web Trader Code.
We do not give away, rent or sell any of this information.
We do not store any credit/debit card or financial details or information.
Cookies
We use cookies to enable your cart contents to be saved for you, incase you do not complete your order
- so that if you come back in a day or two your cart contents will still be there and you can finish your purchase.
We also use another cookie for website statistics but it does not collect personal information.
Customer Support and Service

E-mail anytime, (please use the contact us page) we will reply as soon as we can.
Telephone support is available from 10.00 am to 4.00 pm or you can leave a message at other times.
For support: Email us
Tel: 0116 2341001.
Orders

Your product/s are normally dispatched within 1- 2 working days of cleared payment being received.
Working days are Mon-Fri excluding National Bank Holidays.
Cancellation of Orders

Order/s may be cancelled without giving a reason, within 14 days of receipt of the order.
Distance Selling Regulations 2000 - where a consumer cancels their order (within the 14 day period) a refund will be provided within 30 days of cancellation provided - notification is received via email; all goods are returned in saleable condition and at your own expense.
Damaged Goods

Although we cannot be held responsible for goods damaged in transit, if for some reason you obtain damaged product, please notify us within 1 day of receiving the package, and we will arrange for the return and replacement of the goods.
Any items being returned please send to J&T Blackman Ltd. Unit 27, Swannington Road. Cottage Road Industrial Estate. Broughton Astley. LE9 6TU
Faulty Goods

With regards to "faulty" goods, the Sale of Goods Act 1979 (amended) established that the consumer is
allowed a reasonable time within which to reject the goods for a full refund.
All our products are quality checked before leaving us, if however you feel you have
received "faulty" goods, please notify us immediately and return them to us within 7 days of receipt to obtain a refund.
Complaints

If at any time you are unhappy about something, please feel free to contact us.
We will try to respond to all problems within 1 working day, to resolve the problem as soon as possible.