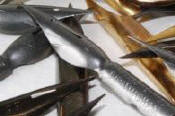 J and T Blackman Ltd is a family run business, established over twenty years ago and our work ethic is to supply good quality and hard to find products with honesty and integrity.
We have a unique range of products for calligraphers, gilders, crafters and many more.

We are committed to providing a prompt and efficient service to all our customers.

Zest-it products are used by oil painters, oil pastelists, parchment and coloured pencil artists, gilders, illustrators and many others.

Zest-it® and its Logo are our Registered Trademark use of them is an infringement of copyright and illegal.
For more information visit us at www.zest-it.com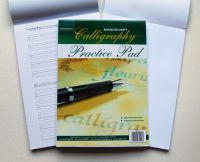 We aim to provide safe solutions for artists that are environmentally friendly.
We are dedicated to providing products and product information and expertise that help people achieve their artistic aspirations. Dip Pen Nibs is focused on work with dip pens and ink as the main medium. We also supply a range of helpful accessories.


We support, RSPB, RSPCA and the Ancient Tree Hunt.

To celebrate our Limited Company status we plant two trees each year.
The unusual Broad Bodied Chaser Dragonfly. Image Copyright© courtesy Tracey Blackman



J & T Blackman Ltd is a Company Registered in England and Wales.

Correspondence - J & T Blackman Ltd. Unit 27, Swannington Road. Cottage Road Industrial Estate. Broughton Astley. LE9 6TU
Returns - J & T Blackman Ltd. Unit 27, Swannington Road. Cottage Road Industrial Estate. Broughton Astley. LE9 6TU
Unit - J & T Blackman Ltd. Unit 27, Swannington Road. Cottage Road Industrial Estate. Broughton Astley. LE9 6TU