NEW
New Arrivals
- see what's new.

We also hope you like the new fresher looking webiste.
---


You can now keep up to date by following us on facebook.
---
New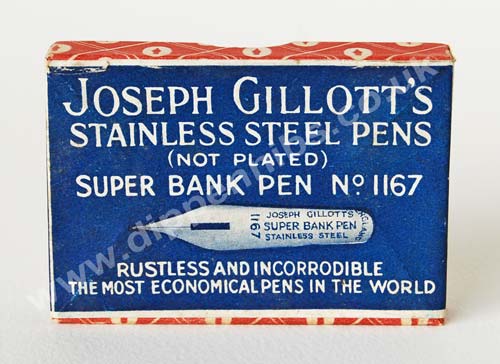 Joseph Gillott's Super Bank Pen No 1167 now available

---
In Stock



Real Walnut Ink with Dropper
- 25 mls available now.
---


Vintage Graphos Sets and Nibs
More coming soon at our sister site
J and Ts Art and Calligraphy
---

Last few remain


Fountain Pen Nibs
New old stock
---
New
'J' type 5010B Nib
Typical 'J' type nib for lettering in Roundhand or similar style.

Dip Pen Nib Cleaner
Removes old stubborn ink from your nibs
---
Plenty of Inks to choose from including
Pelikan 4001
and
Drawing Ink A, Liquid Gouache, Permanent Pigmented, Lustre and Metal Inks.

Calligraphy Pads and Paper from Manuscript.
---
J and T Blackman Ltd. is a Company Registered in the UK
Vat Reg.
770 2348 39

Tel:
0116 2341001

International Tel:
+ 44 116 2341001
---
Language

---